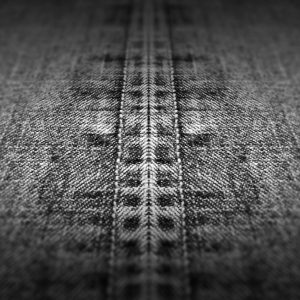 Welcome to our Sex Tips series. Short suggestions to help you get the most out of your time on our sheets. 
On The Sheets Today…
Perineum massage.
What is it?
A perineum massage is the external stimulation of the perineum in order to enhance and augment sexual pleasure.
The perineum itself is the area between the anus and the scrotum, vulva, or otherwise termed genital area.
As it happens, the perineum is shaped like a diamond, which is pretty appropriate, as this area is a true gem when it comes to sexual pleasure.
Our 'How To' Advice
During penetration, intercourse, or other forms of play, take a folded finger and (using the knuckle) gently begin to knead the section of the body in between anus and genitals.
Look at your partner for indications that you've hit the right spot (they'll soon let you know) and then begin to massage with a bit more firmness, working to their comfort zones.
The perineum is best stimulated with a bit of variety. Try swirling or circular motions at first, reversing the direction every now and then. Then try side-to-side, zig-zagging, up-and-down motions or any other form that catches your fancy.
Vary the pressure and speed, checking in with your partner verbally if required or visually if it better suits the mood.
Perineum massage is best included near the point of climax for optimal sensation (and surprise).
What Are The Key Benefits?
Massaging the perineum can help someone climax if they struggle by introducing a new form of stimulation, tipping things over the edge.
Perineum massage has also been reported to make orgasms stronger and more intense.
Some professionals believe that perineal massage for men can help reduce the risk of prostate cancer.
If used prior to pregnancy, perineum massage for those with a vulva can reduce the chance of vaginal tearing and help recovery after childbirth.
Some Extra Tips
Try doing a perineum massage while also giving a hand or blow job. This makes for an often explosive combination.
Perineum massage and anal toys go great together. Introduce a plug for dual or perhaps even triple stimulation.
If playing with orgasm denial, edging, or similarly teasing forms of BDSM, perineal massage can act as an additional challenge for the one trying to avoid climax.
Introduce oil or a stimulation gel for heightened glide and sensation.
Try applying a vibrator directly to the perineum pre-climax for even more sensation. This is especially useful for those who struggle with finger dexterity.
Bringing In The Sheets
If sensation play is of interest then place some of our sheet's fabric in between your knuckle and the perineum for a bit of variety.
Make oil-based perineum massage a bit of a teasing game, with punishments or rewards being offered based on how much of the oil dribbles visibly on to the sheets.
Try combining perineum massage with sploshing (food play) knowing any mess you make can be easily cleaned (or lapped) up.
Simply allow the sheets to act as a fluid-protecting reassurance as the massage recipient enjoys an inevitably messy finish.
Best Used For
Identifying or introducing new pleasure points that most people didn't even know they had.