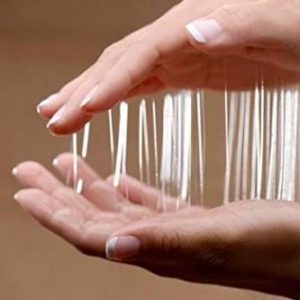 Welcome to "Kawasaki Delight" Nuru massage, the third segment of the second part of our 'Beneath the Sheets' anthology, 'Unfolding Desire'.
If you need to catch up on 'Beneath the Sheets' then why not check out the full collection here?
Nestled in Kawasaki City is an area of erotic delights known as the Soapland Shop. Although pricey, a wise tourist can go to this location and get a very refined brothel experience, including an incredibly thorough 'cleaning experience' in which a member of staff uses their naked body to rub soap into the client, making sure that they are completely clean, head-to-toe (and everywhere in between). This is what gives the Soapland Shop its name but it's not necessarily what the Kawasaki experience is best well known for.
Following the bathing, a trained professional administers a deeply relaxing (well, depending on what relaxes you) 'nuru' massage. This massage involves the masseur covering themselves and the client in an incredibly slippery oil and then using their own body to massage that of the client. These massages are done completely naked and, as you can imagine, they can be a rather intimate and intense experience.
Nuru Massage: The Appeal
Alright, alright, the appeal of Nuru massage might be inherent in the activity itself, but humour us while we explore just what makes this form of massage compelling enough to put Kawasaki City on the map, for erotic enthusiasts worldwide.
Having someone use their hands, fingers, or other singular body parts is an experience all its own, and not one to be dismissed, but, having someone try to get past the surface of your body and really soothe and engage your deeper layers of muscle and fascia with their entire body, well, it's something that can only be experienced to be believed.
The effectiveness of these massages as a viable form of muscle relief may be a bit dubious, but the mental experience of such a fully comprehensive, highly sensual physical exchange is something that can be incredibly beneficial.
Comprehensive bodily experience is a strong element of what makes Nuru massage so popular but so, too, is the sensation of being covered in oil – and, further than this, engaging in a full body activity, while having this additional element involved.  Anyone who has walked on a bathroom floor before and after using foot oil knows just how much this can change how they feel, how the floor feels, and, in turn, how they experience the world. Granted, in this example chances are that interaction becomes a little more cautious, but shh!
The Ultimate Intrigue
But the best part of Nuru massage, as with all massage techniques, is that you don't necessarily need to be fully trained and accredited to give it a try. All you need is the right equipment and a desire to have a go. Practice is key to improvement here, after all, so the moment of 'Let's give it a go' might even turn into 'I put the Soapland Shop to shame' over time.
When it comes to technique, the Nuru massage style is pretty beginner-friendly, with one of you acting as the subject of the massage while the other person (or people: Nuru is very poly-friendly) aims to rub their body against the client to massage them. The key is to go for as much bodily contact as is possible in any given position.
A typical almost 'missionary' style is good for spreading the Nuru Oil or Gel) over the person's body, with circular, grinding, or even enthusiastic up-and-down motions helping to create extensive tactile sensations over the torso, but this doesn't have to be the only way you enjoy each other's bodies. As long as there's large bodily contact and dynamic movements you're pretty much on the right track.
Sitting on the subject of the massage, for example, is entirely viable, using one's amazing booty to create the deep tissue engagement that you're hoping for. In this way the Nuru massage technique is also rather fluid (pun intended): It can be applied to many other fetishes or desires, including feet and face sitting fetishes, crushing fetishes, and erotic wrestling.
The main addition being the Nuru oil/gel and, of course, the environment.
That's Where We Come In
How could we not be completely enthused about Nuru massage from the moment we heard about it? An intimate experience that involves a range of sexual interests, is all about tactile sensations alongside physical and mental engagement, and involves making a huge, carefree mess? We're half tempted to contact the Soapland Shop first-hand and see if they want to place an order for our sheets!
Our confidence in the harmonious relationship between our sheets and your Nuru massage aspirations is as comprehensive as the bodily-contact that you'll be having once you've put our product to good use.
Nuru massage is inherently messy, due to the essential nature of the oil. A good Nuru oil should be incredibly thick and goopy (and, thankfully, you can buy quite a few Nuru-specific oils to get this authentic feeling).
Being able to lie, without worries, on a fluidproof surface and allow your body to be covered in this oil and then your oiled partner/s embrace, is fundamental to the relaxing element of a Nuru massage. Your engagement with the sensual element of the experience is immediately augmented the moment you stop worrying about all of the mess that Nuru massage can make, allowing you to truly appreciate this very specialized and increasingly popular, form of massage.
The larger size of our sheets also allows for the incredibly dynamic and experimentally ambitious movements that newcomers to Nuru massage might want to try. Even if you slip 'off target' as it were, you've got all the space you need to laugh it off and continue with your slippery fun.
Without fluidproof sheets most beginners to Nuru massage might be tempted to try out their escapades in a bath or shower, but we don't feel this is wise. Not only are these environments incredibly firm and uncomfortable when it comes to a soft 'massage' environment (especially when bodyweight is involved), but they're also a real hazard in terms of slipping. Trying to grip the side of a bath when your hands, arms, and everything else are covered in incredibly thick oil is not the wisest of decisions.
Between bukkake and the treats that abound in Kawasaki we've had quite some fun with Asia's contribution to the adult world and how well they fit with our sheets (again, pun intended) but now it's time to move on.
Tune in next month when we begin to look at liquids and other tactile treats that go beyond oils and bodily fluids. No need for an umbrella, though – our sheets have got you covered.